A childhood New Year's holiday spent playing cards with his family planted the seeds of a gambling compulsion that ravaged decades of one man's life. Now 67, the former salesman from western Japan fell into debt time and time again as his addiction drew him to pachinko parlors, then illegal mah-jongg and dice games.
"Gambling permeated my life," said the man, who asked not to be identified for fear of embarrassing loved ones. "My fingers just don't do as they're told. I can't count the number of times my family have had to clear up the mess by paying off my debts."
The man is among thousands in Japan whose gambling compulsion had gone largely unnoticed until a plan to introduce casino resorts forced policymakers to address the problem of addiction. At an event hosted by lawyers who oppose the government's casino plan, he said he only kicked his habit after joining Gamblers Anonymous about a decade ago.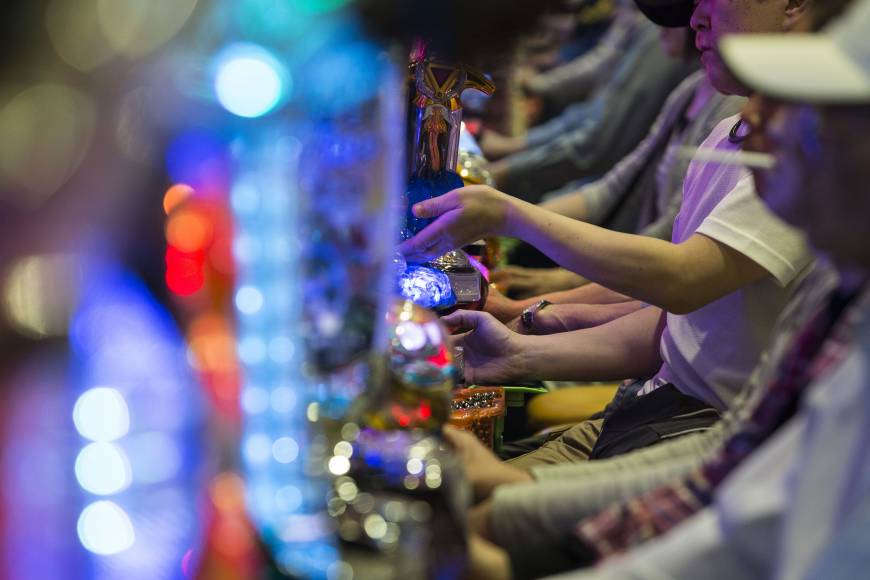 Lawmakers are putting together an anti-addiction bill that must be passed before the first casinos can open their doors. In doing so, they must balance between safeguarding economic benefits from gambling establishments — including the $200 billion pachinko industry — while addressing the concerns of casino opponents who fear the businesses will spawn a new generation of addicts.
The bill doesn't specify rules that businesses must follow and penalties for noncompliance, according to a draft distributed to reporters. It broadly mandates the government to form a plan to stop gambling addiction, and says businesses must cooperate.
When it is passed, officials will start drafting regulations that could outline specific duties of gambling businesses, including restricting access to venues and providing funds to boost counseling. That's raising concerns in Japan's 11,000 pachinko parlors, which have operated in a legal gray area for decades.
"People in the pachinko industry are involved with the causes of addiction," said Takeshi Shina, a lawmaker with the opposition Democratic Party, which drafted its own bill. "So we will have them cooperate to eliminate it. They can't stay out of it completely."
The bill could be passed before the current Diet session ends June 18. While Prime Minister Shinzo Abe's ruling coalition holds a majority in both chambers, the opposition could still delay a vote.
Gambling in Japan turns over more than ¥27 trillion annually, replenishes local government coffers and employs about 300,000 people — many of them in regions where jobs are relatively scarce. It's legal to bet on publicly run horse, boat, motorbike and bicycle races, plus lotteries and soccer pools. Horse racing alone generated ¥283 billion for the central government in fiscal 2015.
Pachinko operators, which rake in more than five times the revenue of the publicly managed gambling industry, have skirted a ban on private-sector gambling by…