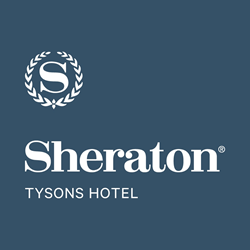 In these busy times, our guests are really on the go and want to get in and out for meals faster than ever before

Tysons, VA (PRWEB)
July 10, 2017
This month the Sheraton Tysons Hotel, in the suburbs of Washington, DC, will be unveiling its new food and beverage concept. The hotel's casual dining restaurant with lounge will be reimagined to cater to its travelers' changing needs. The hotel is managed by Crescent Hotels & Resorts. Crescent, based in Fairfax, Virginia, is a nationally recognized elite operator of hotels and resorts throughout the United States and Canada, including 15 hotels in the Washington, DC area.
"We have found that in these busy times our guests are really on the go and want to get in and out for meals faster than ever before," said Chris Zindash, Director of Sales and Marketing of the 449-room convention hotel. It was guest feedback that sparked this transformation of their restaurant to a quick casual concept called THE MARKETPLACE, offering local favorites as well as traditional meals available with a to go option. Included in THE MARKETPLACE concept, the hotel will offer a variety of breakfast, lunch and dinner offerings as well as Starbucks specialty drinks.
"We feel this new concept will not only be just what our guests are looking for, but also perfectly complement the countless nearby restaurants of every cuisine." Zindash expects THE MARKETPLACE to be a win with guests not only because of its speed to deliver, but also its variety of menu items. "We have included a variety of healthy options on our menu, as well as traditional favorites," added Zindash. The menu will be available with call ahead pick up for those on the go or preferring to dine in their room.
THE MARKETPLACE will include the hotel's bar and lounge, a favorite for regular guests and locals alike. "While we find less guests are looking for a full sit down dining experience after a long day of work or play, they certainly want to relax and unwind," added Zindash, crediting the bar's inviting atmosphere to its success.
The Sheraton Tysons Hotel offers a variety of special offers. For more information visit http://www.sheratontysons.com. For group availability, call 703-610-8256 or check online.
About the Sheraton Tysons Hotel

Each guest will experience a fresh contemporary look, a warm relaxed environment and a friendly welcome, all within an urban retreat setting. Conveniently located to Washington, D.C. and the heart of Northern Virginia, guests will find an abundance of activity to include dining, shopping, local business, historical sites, national parks, wineries and Virginia's majestic countryside. Nestled in the newly developed and Metrorail accessible neighborhood called Tysons West, the Sheraton Tysons Hotel acts as…