Manchester United have condemned the actions of four "stupid and irresponsible" fans who illegally broke into Old Trafford.
The four young men are all freerunners and gained access on the early hours of last Sunday, with the city still on high alert following the Manchester terror attacks two weeks ago.
The footage shows the freerunners climb onto the Old Trafford roof, run across the pitch and sit in the dugout, all without being challenged by security.
The group finally leave the stadium through a door when they are finally noticed by security while they made their escape.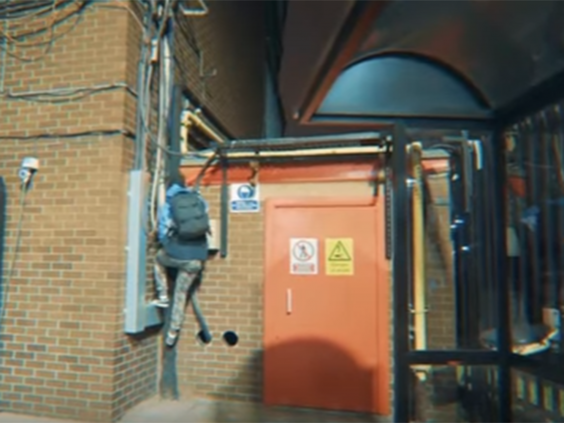 (YouTube: Rikkie Brewer)
The intrusion occurred only hours before more than 70,000 people turned up for Michael Carrick's testimonial game at the stadium, with police called just before 7am, after the youngsters had left the premises.
A spokesman for Manchester United said: "In the early hours of last Sunday morning, stadium security chased four urban climbers off the premises at Old Trafford after they had gained access to the stadium illegally, by scaling the outer works area of the stadium and gaining access to the roof.
"Such efforts appear to be motivated by a trend for similar actions on social media and followed a successful attempt to climb to the roof of a city centre hotel earlier that day.
"Their stupid and irresponsible actions, especially at such a sensitive time, put last Sunday's game at risk and occupied both club staff and, more importantly, police officers in hours of work to make sure that the stadium was safe to stage the match.
"The response of the police was outstanding. With over 130,000 people coming into the Old Trafford area on Sunday, the last thing they needed was to have their time wasted in this way. But as ever, they conducted a thorough search of the stadium to confirm it was safe to hold the match.
"The security of fans attending games at Old Trafford is our highest priority and we work constantly with all local authorities and security contractors and advisors to keep all security measures, systems and protocols under constant review. The fact that the necessary checks were carried out in time for the game to go ahead is testament to those close relationships."
The incident, which was posted on YouTube, is the latest security concern for United, after two students managed to spend the night in Old Trafford in a bid to watch the game against Arsenal the following day, having wandered off from a stadium tour.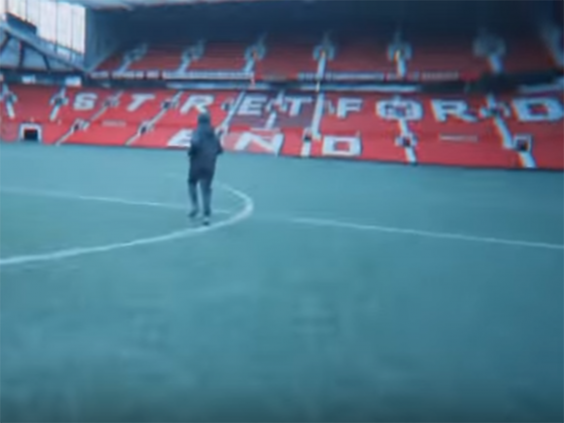 (YouTube: Rikkie Brewer)
On the final day of the 2016/17 season, the stadium needed to be evacuated after a bomb scare, only for it to later emerge that the device found was a dummy device left behind after a training exercise.
The teenagers also visited St Ann's square to pay their respects to the 23 who died in the terror attack at Manchester Arena and filmed the armed guards.
They also snuck into the Hilton Hotel and the Mercure Hotel, managing to tightrope the edge of the wall on the roof…