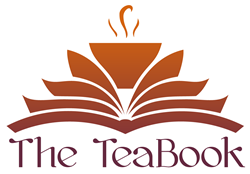 Los Angeles, CA (PRWEB)
April 28, 2017
On December 16th, 1773 in Boston, The Sons Of Liberty catalyzed the creation of America by taking precious tea and throwing it into the ocean. Starting May 1st, 2017 and using crowdfunding economics, TeaBook will utilize all resources available to a small father-son tea company to "Make America, America Again." The campaign is non-partisan, because replacement of GOP President Trump, would result in a new GOP president. The TeaBook believes that 100 days is enough time to show the President's intentions. The TeaBook believes there are enough constitutional "high crimes and misdemeanors" for impeachment. With the impeachment of President Trump, America will remove tyranny, nepotism, greed and treason from the US image, just as they did from the Monarchy of England in 1773.
The artwork on each product was drawn by Mexican immigrant Daniel Orozco, "to give a political voice to the immigrant community," says Noah Bleich, creator of the ImPeachMint Tea campaign. Every ImPeachMint product is made, packed or designed in The USA. Each tea is a reminder of the need to impeach President Trump. At its core is political satire (click here for art secrets) and impeachment information printed on the one beverage that unites the world – tea. The campaign will have three goals:
1.) Provide 5% of the money raised to help organizations affected by President Trump's laws/EOs and cutbacks: The ACLU, Planned Parenthood, NRDC, Union of Concerned Scientists and PBS.
2.) Based on help from fellow Americans, The TeaBook hopes to provide the following: 1. All supporters get ImPeachMint postcards to mail to a congressional representative, reminding them of their responsibility to impeach for crimes against America. 2. The TeaBook will hire a private investigator – Forensic Financial Analyst or other person to follow the money. 3. (Unlike the president) The TeaBook will create two new American jobs without war or environmental destruction.
3.) Lastly, provide a bit of levity, and "Make America, Laugh Again." More and more people feel angry and hopeless. Americans are experiencing almost as much PTSD since 11/9 as there was on 9/11. As it says on the back of every bag: "America will never be destroyed from the outside. If we falter and lose our freedoms, it will be because we destroyed ourselves." – Abraham Lincoln – summary of Lyceum address.
About The TeaBook

The TeaBook is the first company to "put the art in artisan teas." The TeaBook also revolutionized tea storage, sharing and serving. Creating a device that looks like a book but stores 144 teas and weighs less than 2lbs. The TeaBook is a socially conscientious company, that is Zero Waste, organic and practices fair labor standards. More information can be found at…