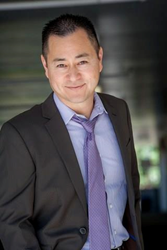 We are pleased with the jury's verdict, and believe that justice was served.

Santa Ana, CA (PRWEB)
June 02, 2017
Attorney John Igarashi, founder of The Law Offices of John Y. Igarashi, recently won a unanimous jury verdict in a fraud and breach of contract case (Case No. 30-2015-00796473, filed in The Superior Court of the State of California, County of Orange, Unlimited Jurisdiction Division) on behalf of Patient Focused Management, Inc. (plaintiff) against Pro-Neuro Services, LLC, Conquest Medical, Inc., Pro Holdings, LLC, Saija Investments, Inc., and Joseph J. Wright (defendants).
According to court documents, the parties entered into a written contract whereby the plaintiff would schedule intra-operative monitoring (IOM) services. The scheduled doctor would send medical reports to the defendants, who would combine them with other documents, including technicians' reports and claim forms, and submit them to the insurance companies. Defendants were to make payments from monies that were to be collected by defendants from insurance companies and patients. The defendants created multiple shell companies, concealed information from the plaintiff, and failed to pay the plaintiff.
Furthermore, the complaint alleged that the agreement specifically required the defendants to provide the plaintiff with electronic access to view "Explanation of Benefits" (EOB) statements, which would have contained much of the information necessary to determine payments owing from the defendant to the plaintiff. The complaint alleged that, despite that provision, the defendants did not provide such access, falsified the status of the electronic access to the plaintiff, and falsely claimed that defendants were not set up or could not be set up, when it fact defendants had the ability through reasonable efforts to provide such access.
The complaint further alleged that the plaintiff did everything required of it pursuant to the contract, including the scheduling of IOM readings by a board-certified neurologist. Based upon the IOMs scheduled, the amount owed to the plaintiff exceeded $78,000.
The jury found the defendants liable for $96,586.25 in compensatory damages, and found against the defendant on both of its cross-claims against the plaintiff. The jury also found the defendant guilty of malice, fraud and/or oppression, by clear and convincing evidence, and awarded an additional $79,268 in punitive damages.
"We are pleased with the jury's verdict, and believe that justice was served," said plaintiff's attorney Igarashi. "The jury fairly considered the evidence presented, made a fair award of damages and sent a message to the defendant and other entities who would engage in malice, fraud and/or…